8 hours. That's the average time we spend at work. That's also the same amount of time you get stuck with a variety of colleagues, from the cool to the uh.. not so cool.
We're sure you'll recognise a few of the characters below:
1. The Lao Jiao
He's one of the cooler colleagues you want to hang out with. He has decades of work experience under his belt. The veteran of the group, he knows the game inside out. Contacts, meetings, projects – he knows exactly which ones are worth the effort and which ones aren't.
2. The Taiji Master
Deflecting all work responsibilities from back to front, from left to right, these gurus apply the art of Taiji into their everyday work. When around the Taiji Master, beware, for if you're not careful, he or she will deflect those projects and reports all the way to your desk.
3. The Pacifist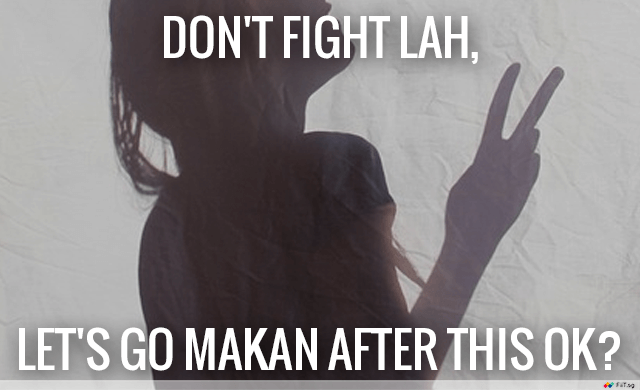 This is commonly uttered by the Pacifist. She will do anything to avoid conflict because disagreements tend to make meetings unnecessarily longer.
4. The Dictionary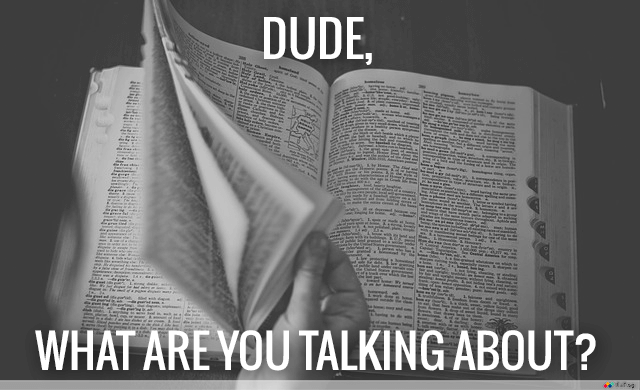 "Let us empower our corporate values so as to show leverage and free up bandwidth." This sentence doesn't make sense? Neither does the Dictionary.
5. The Candy Supplier
Biscuits, granola bars, chocolate – this colleague must be running a Mama shop side business in his free time.
6. The Self-proclaimed DJ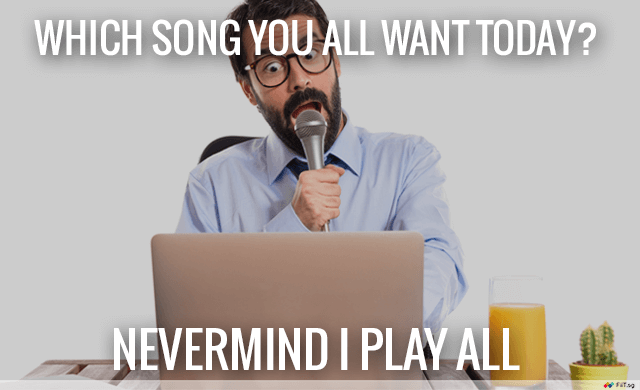 We all enjoy a bit of music from time to time but the Office DJ takes things up a notch with her Jay Chou's greatest hits collection.
7. The Messy One
Does the sight of a cluttered work desk make you shudder? Then perhaps you might want to avoid the messy colleague who has trouble keeping his personal work space tidy.
8. The Screen Invader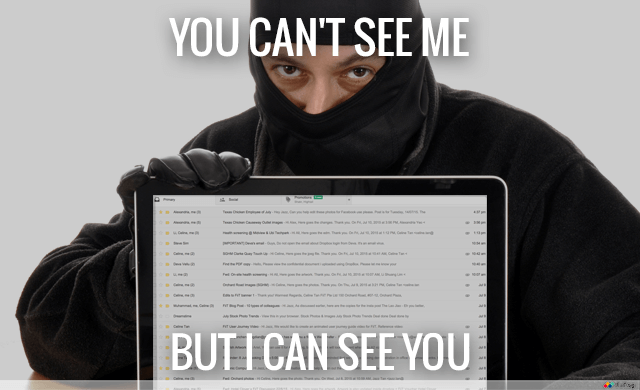 Some people can't help but peek into your screens every few seconds to see what you're up to. Want to look at my monitor while I'm finishing up a monthly report spreadsheet? Sure.
9. The Angkat Bola King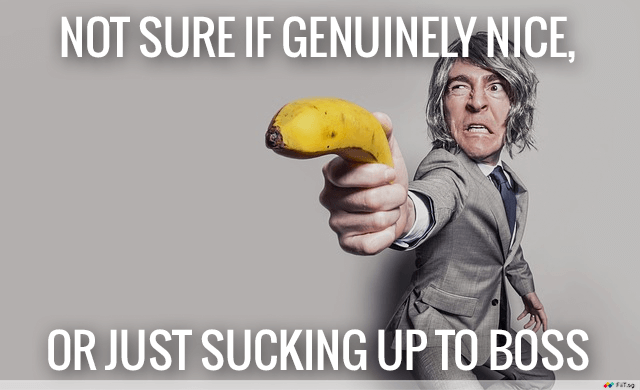 Watch out for this one. The 'angkat bola' (Malay for carry balls) colleague is known to curry favour the boss by singing praises and doing personal favours out of his/her jobscope for the boss.
10. The Stomach Ache Guy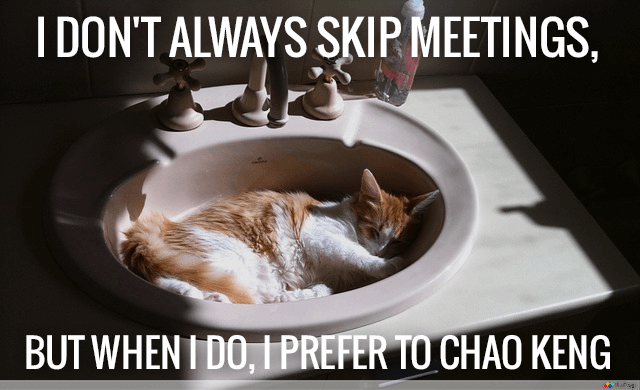 Famous for "taking" 1 hour toilet breaks, this colleague's true intentions are never discovered. Never there when you really need him, who knows what he's up to in the toilet?
So there you have it, 10 types of colleagues you might come across in the office. No matter who you meet, remember, be kind to the people you meet, especially to the people you are bound to spend more time with than you do with your friends or family.
---
---
Here's something you'd love: An employee engagement platform to spice up your work life! Get free and easy access to an extensive suite of corporate benefits – maximise your savings with discounted rates for fitness gyms, selected F&B outlets, optical chains and many more. Get these privileges here at fiit.sg!