Credits: thelazybaker_
Mmm, cake. A multi-layered calorific seduction of your palette. 26 November 2015 marks the National Cake Day and FiiTSG has come up with a list of cakes worth running an extra mile for. Now, let us have cake!


---
1. Caramel Apple Cake 
Credits: Cake Avenue
Give me a slice of that heaven. This beauty from CakeAvenue encases a little treasure trove in the form of a smooth custard of apple and yoghurt. Between its layers of lightweight sponge cake and crumble, the custard is fresh and exciting, and the yoghurt prevents it from becoming too cloying on your tongue. Topped with salty caramel, the flavour truly lifts up and makes this a dessert not to be missed.
2. Mao Shan Wang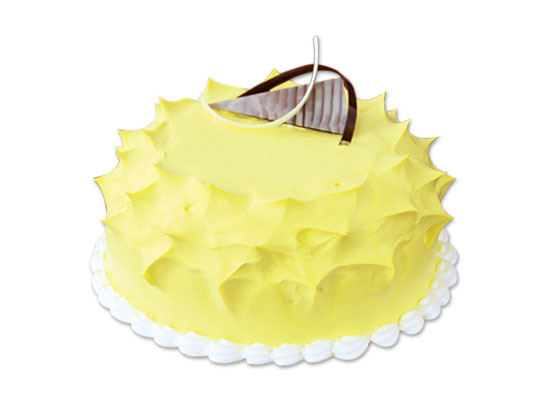 Credits: Emicakes
Famously hailing from Emicakes, this spiky looking concoction delivers an aromatic interpretation of the classic Mao Shan Wang durian. Don't worry about how it looks – I had this recently at my cousin's birthday party. It was a tad more bright than in pastel yellow shown in the picture but the flavor is excellent, and not too decadent. The cream on the outside also has a faint durian taste, which is a real added plus point for me!
3. Berry Berries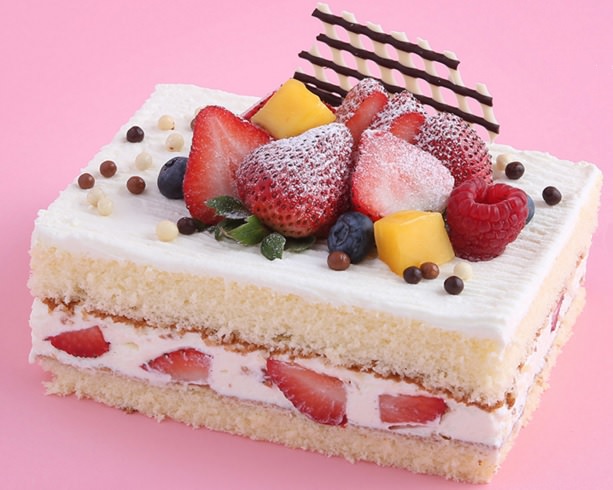 Credits: Flor Patisserie
The classic strawberry shortcake is simple, yet deceiving hard to perfect. Flor Pattiserie has done a fantastic job with their moist, aerated take on the de rigeur item of any pattiserie. The good thing about Japanese pastries is that that they use the freshest ingredients and never overwhelm your tastebuds with too many different flavours. This is simple but delicious.
4. You Little Sneaky 
Credits: Spatula
A halal-friendly choice, Spatula's 'You Little Sneaky' (how adorable is that name?) features a chocolate cake smothered with a top layer of chocolate ganache, topped with generous chunks of Kinder Bueno wafers and Snickers. A finishing drizzle of caramel and chocolate sauce makes for this formidable treat.
5. Baileys Mocha Torte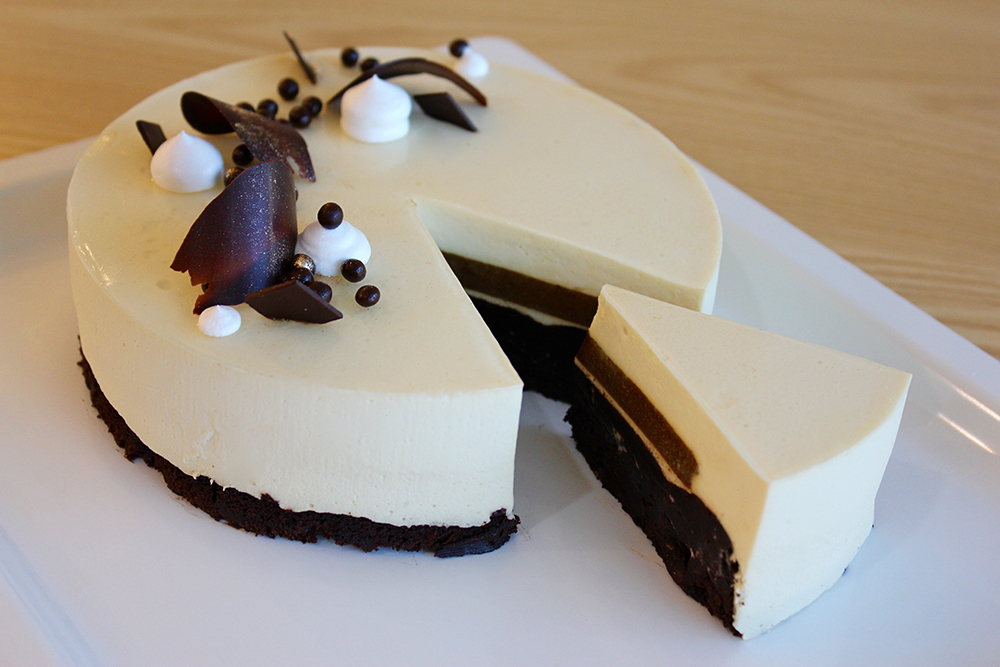 Credits: Cake Avenue
Another strong contender from CakeAvenue, this cake is adults-only. Featuring the boozy goodness of Baileys, this très sophistiqué masterpiece is perched atop a chocolate mud cake base to reveal a gorgeous coffee crème brulee centre. Mmm, all that boozy coffee goodness. This is the one to get. Absolutely no regrets.
Psst, they're also having 15% off Christmas orders!
Take your pick from:
Chocolate Fudge Log Cake (650g – $30, 1kg – $42, 1.5kg – $63)
 Cherry Choc Red Velvet Log Cake (650g – $32, 1kg – $45 and 1.5kg – $67.50)
 Red Velvet Cupcakes with Vanilla Buttercream Swirls (6pc – $30, 9pc – $45, 12pc – $60
Assorted Macarons 20pc box (Matcha, Vanilla and Chocolate flavours Available)
* All prices before discount
---
---
Here's something you'd love: An employee engagement platform to spice up your work life! Get free and easy access to an extensive suite of corporate benefits – maximise your savings with discounted rates for fitness gyms, selected F&B outlets, optical chains and many more. Get these privileges here at fiit.sg!