Unfazed by the haze, FiiT took on SOULSCAPE 2015! Organised by InTheLoop, Soulscape is an all-rounded wellness festival, featuring a medley of music, yoga and dance in its impressive line-up. Yoga maestros and heavyweights along the likes of Cristi Christenson (from former Olympic athlete to Director of the Exhale Center for Sacred Movement in Venice, CA) and Saumik Bera (three-time consecutive World Yoga Champion and the founder of Real Yoga).


We jumped straight into the programme with a sensory delight, the Prana Vinyasa Flow with Aroma Flow hosted by Linsey Vanhauwaert. First-time yoga practitioners like us had no trouble picking up the steps quickly. The occasional misting from essential oils also provided a lovely respite from the humidity and haze.
Aside from the bountiful selection of yoga workshops, dance classes and activities (surfing on dry land, anyone?), there was a thriving little bazaar and Food Village. Foodstuffs, lifestyle products, fitness products, you name it! We filled up our tummies with Acai Berry Bowls, Do Si Rak's delicious vegan-friendly rice bowl and sipped on refreshing coconut water as we lounged on the colourful hammocks dotting the landscape.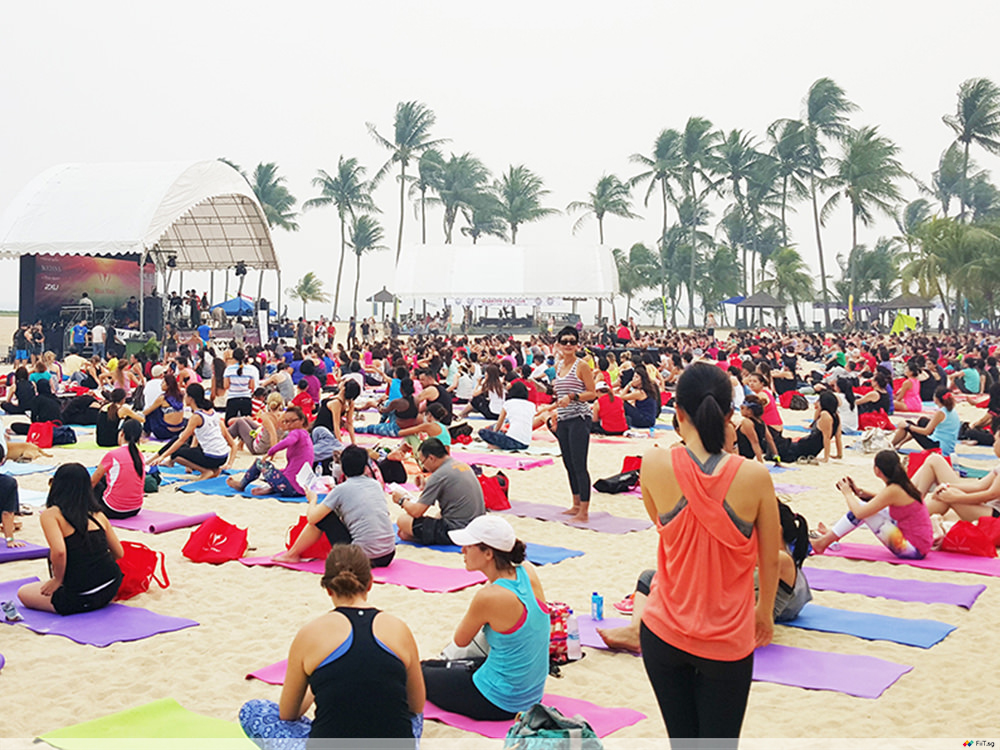 One booty-shaking Tahiti Dance Fitness session and a Yamuna Body Rolling Workshop later, we reached the highlight of the day: Sunset Yoga. All tribal leaders come together for a resounding, spiritually-invigorating yoga session. We paid homage to the moon with poses to reflect her glory in all her different phases. From the Ardha Chandrasana to the Anjaneyasana, we found restoration and peace in this simple, but often overlooked connection that all beings have with Earth and Nature.
Soulscape was an absolute blast and we can't wait for next year's instalment. Stay tuned for more events by InTheLoop, and we'll see you there!
P.S. All FiiT members get 10% off DoSiRak! Log in at https://get.fiit.sg/ to claim your deal!
---
---
Here's something you'd love: An employee engagement platform to spice up your work life! Get free and easy access to an extensive suite of corporate benefits – maximise your savings with discounted rates for fitness gyms, selected F&B outlets, optical chains and many more. Get these privileges here at fiit.sg!