Museums are tangible bridges to the past. I love museum visits, especially when I'm surrounded by artefacts from different periods in history. It's a privilege to be able to step into the past of different individuals and civilisations all in one afternoon.
With the school holidays just round the corner, take your kids on an unconventional day out for FREE. Singapore's museum scene has much to offer – Check out these five hidden gems!





---
1. Peranakan Museum
Yes, you heard that right! The nearest Peranakan Museum isn't in Melaka, it's right at your doorstep. It started out as the original premise that housed Tao Nan School in 1912, where lessons were taught in the Hokkien dialect. Can you imagine that? A hundred years later, barely any of us from the younger generation know how to hold a conversation in our respective dialect.
Currently, its in-house exhibition features 'Great Peranakans: Fifty Remarkable Lives'.  A tribute to their contributions to Singapore, their achievements span across the fields of education, art, politics, commerce, culture and public service.
Location
Admission
39 Armenian Street
Singapore 179941
Free for all Singaporeans and Permanent Residents
2. Singapore Arts Museum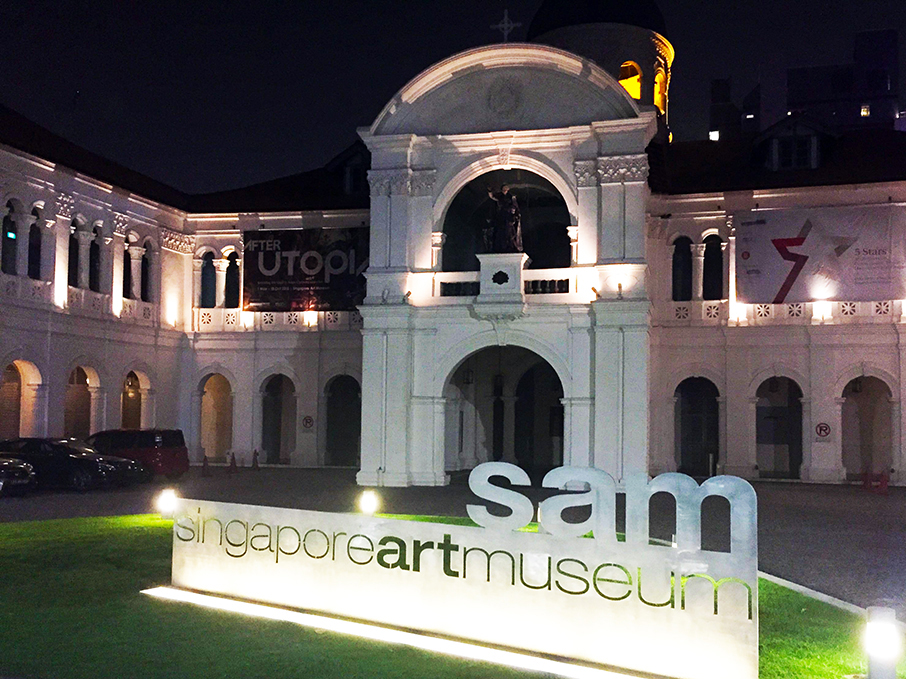 The Singapore Arts Museum, affectionately known as SAM, gives an insider's perspective on the contemporary art scene of Singapore and Southeast Asia. Despite being relatively new in the Singapore museum scene, it boasts an impressive line-up of exhibitions, both past and present.
It counts the prestigious Asia Pacific Breweries (APB) Foundation Signature Art Prize Exhibition as one of its past exhibitions. As of now, SAM is holding 3 exhibitions concurrently, namely 'Learning Gallery: Once Upon This Island', 'President's Young Talents', and '5 Stars: Art Reflects on Peace, Justice, Equality, Democracy and Progress'.
| | |
| --- | --- |
| Location | Admission |
| 71 Bras Basah Road Singapore 189555 | Free for all Singaporeans and Permanent Residents, except for selected ticketed exhibitions. |
| | |
3. Changi Museum
While the old spooky tales of Changi Hospital is all the rage as Singapore's most famous urban legend, the Changi Museum sits as a dignified testimonial to the bravery of those who lived in Singapore during the dark years of the Japanese invasion. Voted as Singapore's Top Museum by Tripadvisor, it also pays homage to the individuals that triumphed in adversity, including the Prisoners-of-War (POWs) and their families.
Location
Admission
1000 Upper Changi Road North
Singapore 507707
Free for all!
4. Singapore Philatelic Museum
Their specialty is stamps and other philatelic paraphernalia. They host permanent galleries that open up the world of stamps, such as the world's first stamp. This is especially poignant given how ubiquitous technology is nowadays. People rarely converse via snail mail when emails are instantaneous. Stamp collection as a hobby is also a thing of the past. Philately still holds value as physical embodiments of natural history and our cultural heritage.
Location
Admission
23-B Coleman Street
Singapore 179807
Free for all Singaporeans and Permanent Residents.
5. Mint Museum of Toys




Yes, I know this list is supposed to be on free museums, but a TOY MUSEUM? The child in me is practically screaming, I'm so thrilled that we have this in Singapore. Your kids are bound to love it.
Due to the generosity of fellow Singaporean Mr Chang Yang Fa, we get to enjoy the staggering sight of his private collection. With more than 50,000 pieces of vintage toys, many of which are rare and one-of-a-kind, it is widely considered as the largest collection of its kind in Southeast Asia.Beyond simply being aesthetically appealing, each artefact is also a testament to the era in which it was created. Highlights include the complete 1953 Britain's Queen Elizabeth II Coronation Set (only 5 of them left in the world) and the 'Please Please Me' record signed by the Beatles themselves!
| | |
| --- | --- |
| Location | Admission |
| 26 Seah Street Singapore 188382 | $7.50 for Children (ages 2 to 12) and Senior Citizens (60 years and above), $15.00 for Adults |
| | |
---
Here's something you'd love: An employee engagement platform to spice up your work life! Get free and easy access to an extensive suite of corporate benefits – maximise your savings with discounted rates for fitness gyms, selected F&B outlets, optical chains and many more. Get these privileges here at fiit.sg!