So last week, the screen of my trusty iPhone6 shattered. So did my life. It wasn't even an artistic crack like any of these.

As you can tell, I could barely see the top half of my screen. I spent the next two miserable days trying to decipher whatever text that appeared at the top. I couldn't read emails, couldn't browse Instagram; like I said, my life shattered along with the screen.

Thank goodness – my colleague, Alex, who's in charge of partnership development decided to tell me about our new partner, Fynd. (FINALLY, AFTER TWO DAYS OF SITTING RIGHT NEXT TO ME. THANK YOU.) Specialising in phone repairs, Fynd's unique selling point is that they'd travel all the way to your house or office or wherever you are in Singapore, and bring your phone back to life within 30 minutes!
I IMMEDIATELY went on http://www.getfynd.com/ and got myself a quote. $139 for an iPhone 6 with a cracked screen. Lucky me, Fynd was having their birthday promo (Happy Birthday, you guys!), which meant that my phone repair was only going to cost $118!
I did my research, found quotes that were both higher and lower than $118, but nope, I wasn't really in the mood to travel elsewhere and have my phone placed there for more than a day. Like most of you (I'm sure), I can't live without my phone. Even if I'm not doing anything with it, IT HAS TO BE IN MY HANDS. Talk about addiction. 
Fynd, it is! They confirmed my booking, and a mere five hours later, the technician/fairy/angel, Vicky, came to our office.
We left her to work her magic. 
–
–
–
Fast forward to 6 minutes and 41 seconds later, HALLELUJAH.
What crazy magic is this; 6 minutes 41 seconds??? Proof right here:

 
Now, I really wonder why anyone would choose to travel all the way to a mobile repair shop and have their devices left there for more than a day when they can get it done at their convenience, and in such a short time!
There were no hidden costs, so you don't have to worry about that! Thank you, Fynd!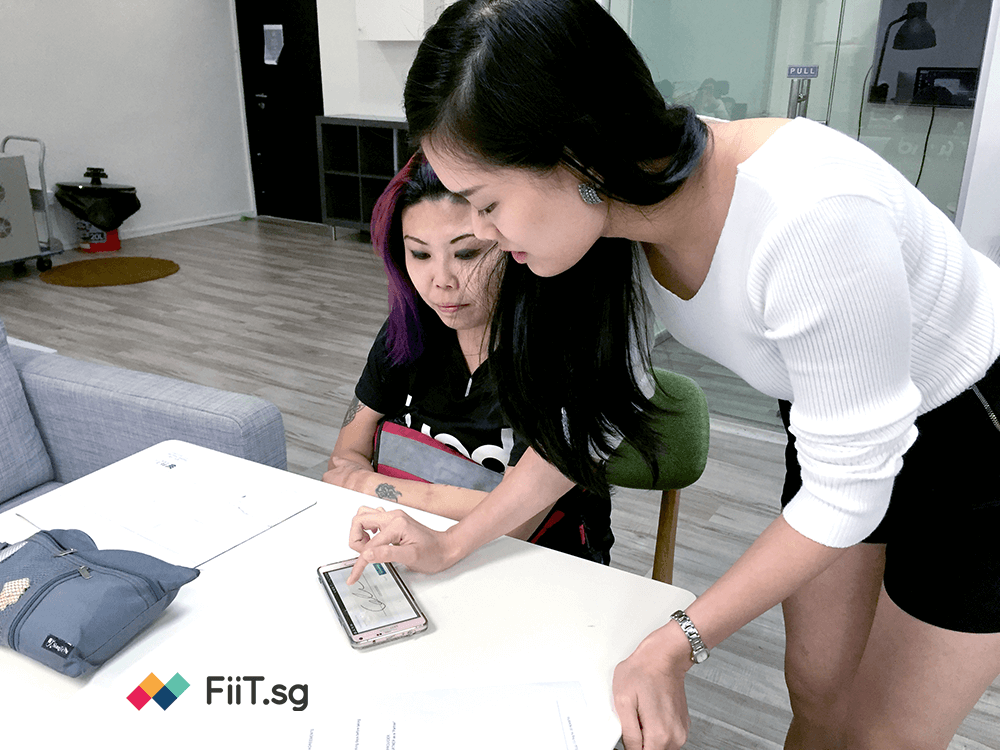 Well, their birthday promo is over, but you can still get 10% OFF with the promo code 'FIITSG', when requesting for a quote on their page.
---
---
Here's something you'd love: An employee engagement platform to spice up your work life! Get free and easy access to an extensive suite of corporate benefits – maximise your savings with discounted rates for fitness gyms, selected F&B outlets, optical chains and many more. Get these privileges here at fiit.sg!