Remember we explored 20 hangout spots across the island last month? We had so much fun and hijacked our model's props for our personal Instagram posts!

And here's how mine turned out!

Well, this was actually a full body shot but I had to crop the bottom half of my legs away, because they turn inwards and I really HATE how it looks!
Take a look at my photo before cropping.
Get what I mean now?! That, my friend, is called knock knees.
So when The Sole Clinic came onboard as our partner, I was really excited – finally a chance to learn about my condition from a specialist! The Sole Clinic is the only unique podiatry and physiotherapy clinic in Singapore that provides solutions for musculoskeletal pain, sports injuries, foot pain and foot related conditions.
I went down for a physiotherapy session and met Guojie, a musculoskeletal physiotherapist. He took me through the different cases of knock knees, and conducted a few tests to better understand my condition.
Here's the difference between a mild and a severe case. Thankfully, like many others, I only have a mild case of genu valgum (the medical term of knock knees).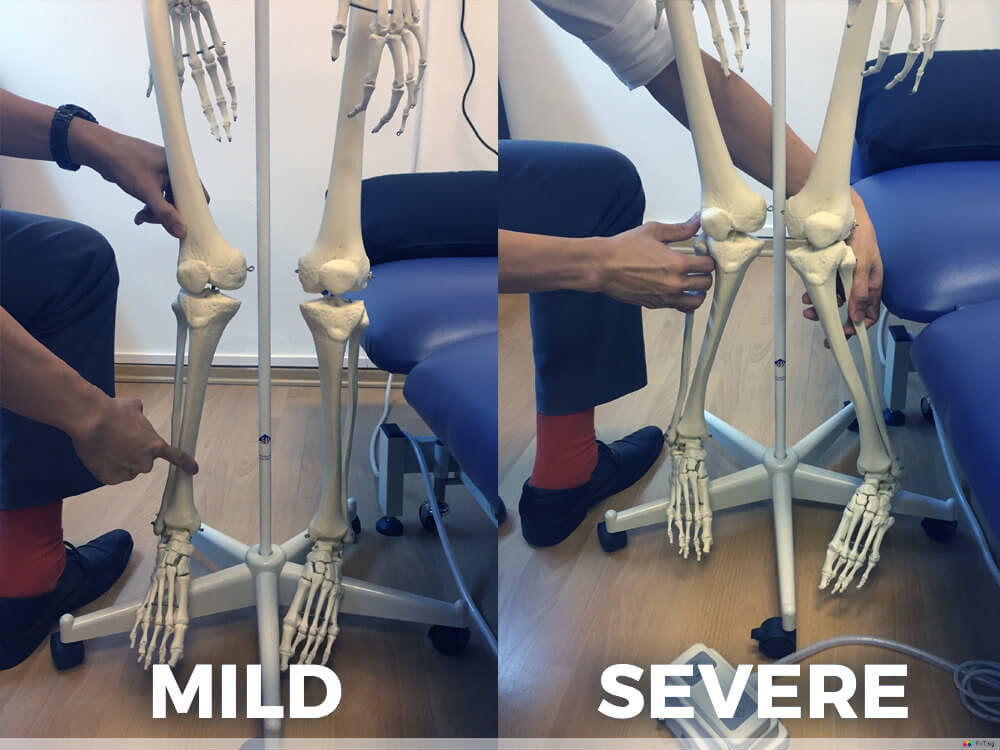 Firstly, we did a treadmill test to check my walking posture.
I always try to hide my condition by opting for a frontal angle in photos. You can see how 'straight' my legs look in this photo (below). But the inward bend is super obvious when I'm walking, and I can never hide it no matter how hard I try!
Guojie then tried to analyse my legs, and highlighted the areas that are weaker. Knock knees are either caused by tight inner thigh muscles or weak outer thigh muscles which would both cause your knees to go inwards. And mine happens to be the latter.
And… this is what we found out…
My legs were able to bend in such an awkward angle. And it's also why I could force my legs to look straight in photos by pushing them backwards!
Guojie then introduced some exercises to strengthen my weak outer thigh muscles. Since knock knees are irreversible due to bone structure, the only thing I could do is to strengthen my lower body muscles! Also, if left uncorrected (especially for those who exercise alot), it may cause pain on the outer side of your knees. And you know what they always say? Prevention is better than cure.
The entire session took about 45 minutes and I must say, it was really a comprehensive one and I was able to understand my condition so much better. Thank you Sole Clinic!
---
So here's a treat for you! All FiiT members get 20% off physiotherapy sessions with them.
Check out The Sole Clinic for more information! They provide consultations and treatments for a wide variety of conditions, including ingrown toe nails, sports injuries, corns and callus, and back pain.
Location of The Sole Clinic:
19 Tanglin Road, #05-19
Tanglin Shopping Centre
Singapore 247909
Hotline: 6736 0519
Email: contact@thesoleclinic.com
---
---
Here's something you'd love: An employee engagement platform to spice up your work life! Get free and easy access to an extensive suite of corporate benefits – maximise your savings with discounted rates for fitness gyms, selected F&B outlets, optical chains and many more. Get these privileges here at fiit.sg!