After a long day of work, most of us look forward to a nice, warm and relaxing shower – to smell and feel good! With the recent soap-flavoured craze, why not create your very own soap bars where you can customise both its look and fragrance – on us? Read more and find out how to win a free soap making session at Shea! 
High-quality soap with your favourite fragrance that will melt your stress away – now that turns a mundane shower into a spa treat!

---
Just last week, we were invited to a soapingly fun and relaxing Soap Making Workshop at SHEA (pronounced "shay") at Orchard Central, where we created our very own soaps from scratch!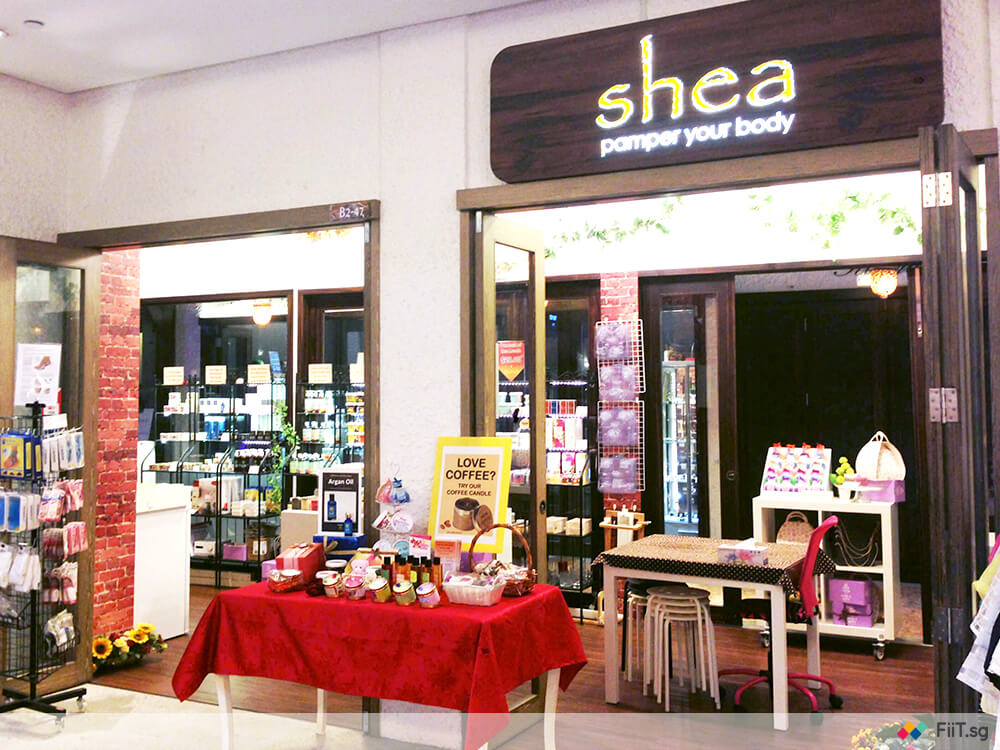 Once you step into their store, you'll realise that they have the prettiest soaps and candles! Instead of starting the workshop straight away, we were checking out the beautiful soaps on the shelves and countertops. *Oops* We fell in love with the shop as it was uber cosy and smelled SO GOOD.
We were pleasantly greeted by Jit and she carefully explained to us about the different types of soap bases used by Shea and the importance of soap ingredients.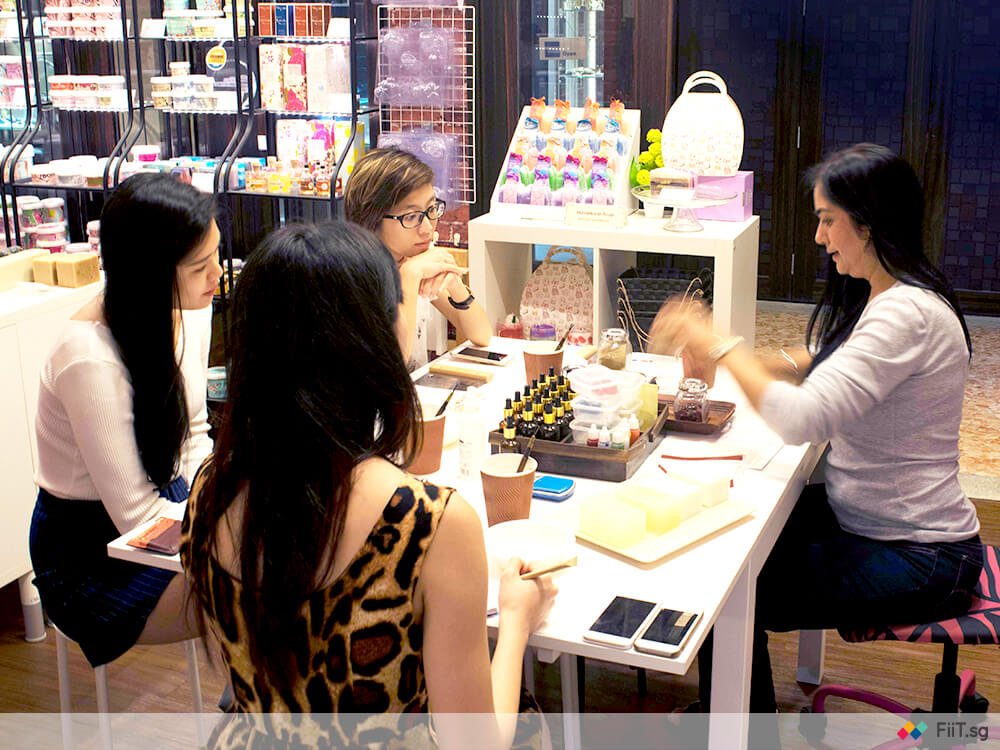 It was at this point that we realised some (if not, most) commercial soaps are harsh on our skin as they may contain sulphates, which are commonly found in detergents and foaming agents.
We were glad to find out that soaps at Shea are handmade, suitable for vegetarians and consists of pure essential oils. They also don't contain parabens, EDTA, phthalates and sulphates – which makes them suitable even for those with sensitive, dry skin or even eczema!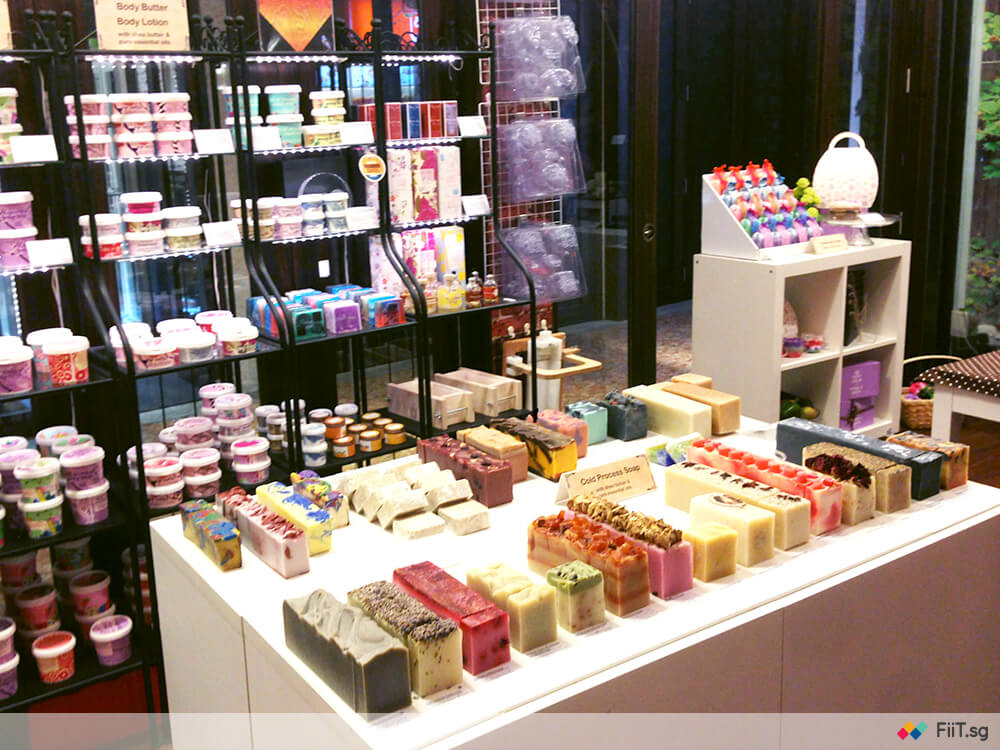 The soap bases we used for the workshop are 100% pure and unrefined shea butter and glycerine. I'm sure you've heard about the moisturising power of shea butter; it can even help to fade stretch marks! Although not pictured here, they even have soap bases made of Goat's milk! 
We then proceeded to cut the soap blocks into little cubes to prepare it for melting in the microwave. 
Glycerine Base
Shea Butter Base
While the soap was melting in the microwave, we had to quickly select the colour, fragrance and scrub bits! We had a really hard time choosing our desired scent because, believe me, all of them smelled SO GOOD!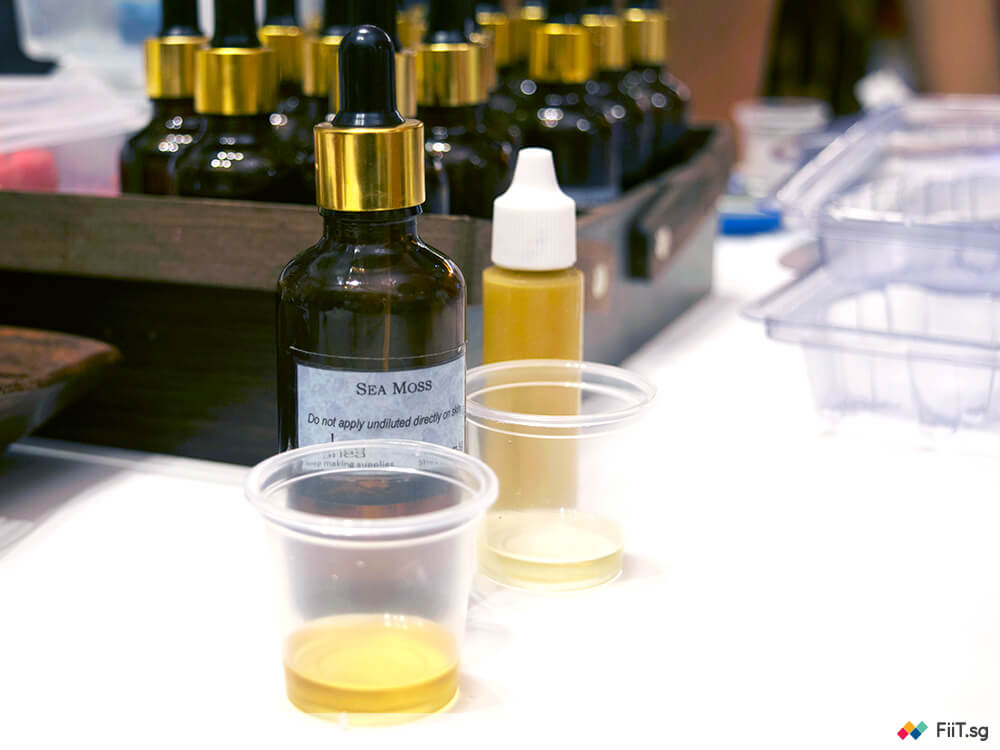 There was a wide selection of about 18 types of skin safe fragrances to choose from. Some of our picks include Sea Moss, Baby Powder, Bamboo and Chocolate!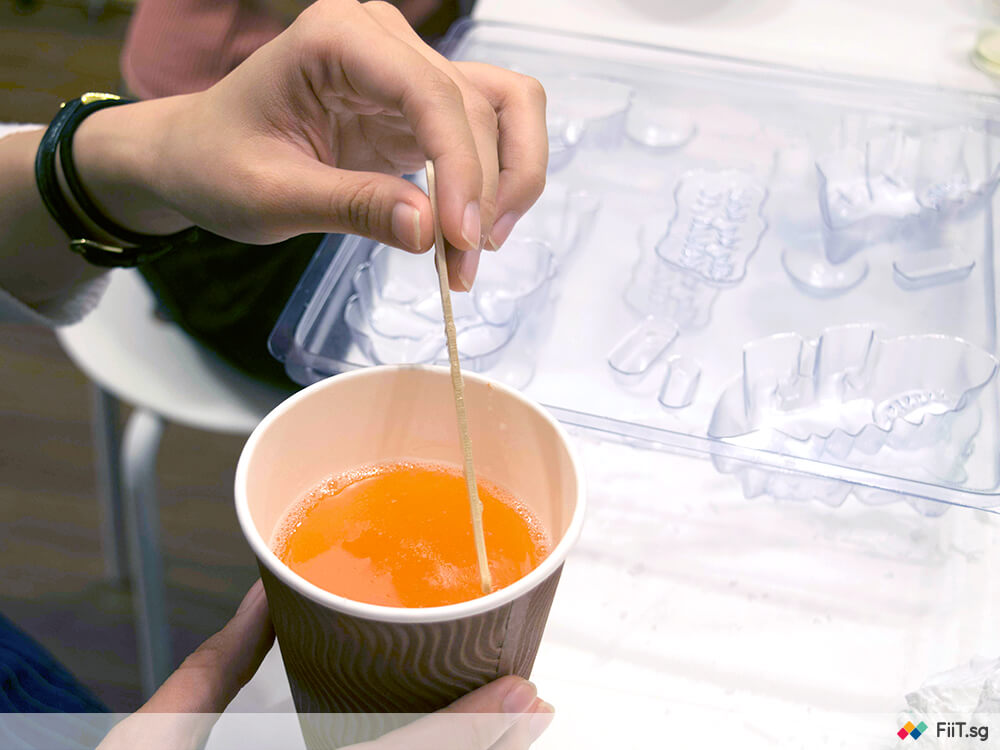 We then picked out our favourite mold and poured the mixture in, along with some argan oil that helps add a moisturising punch to the soap!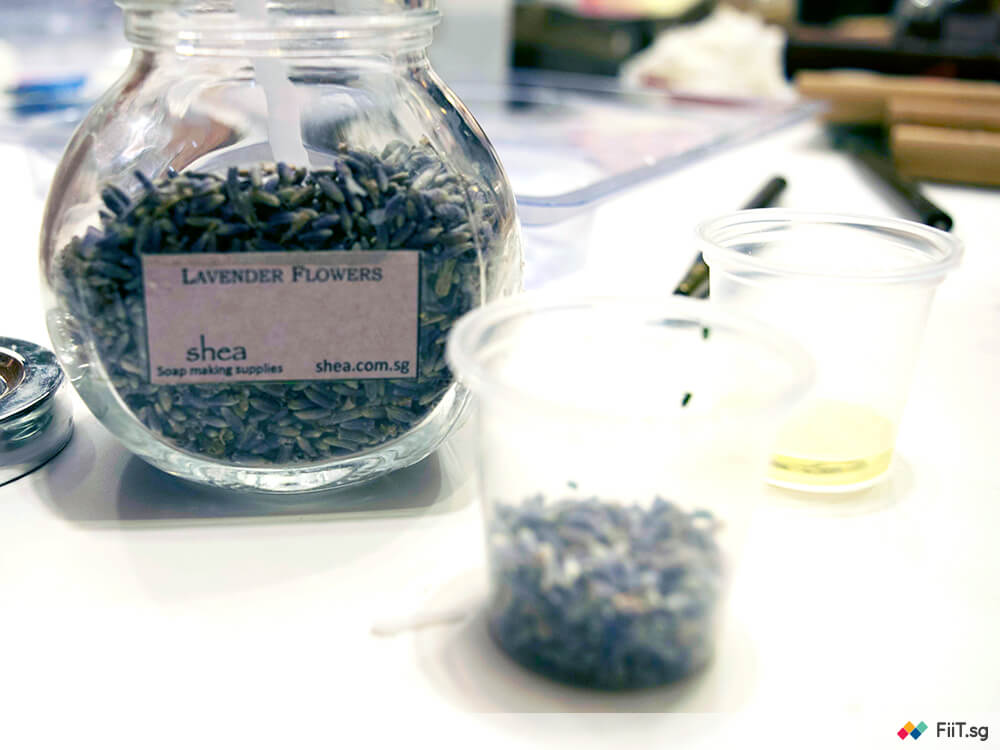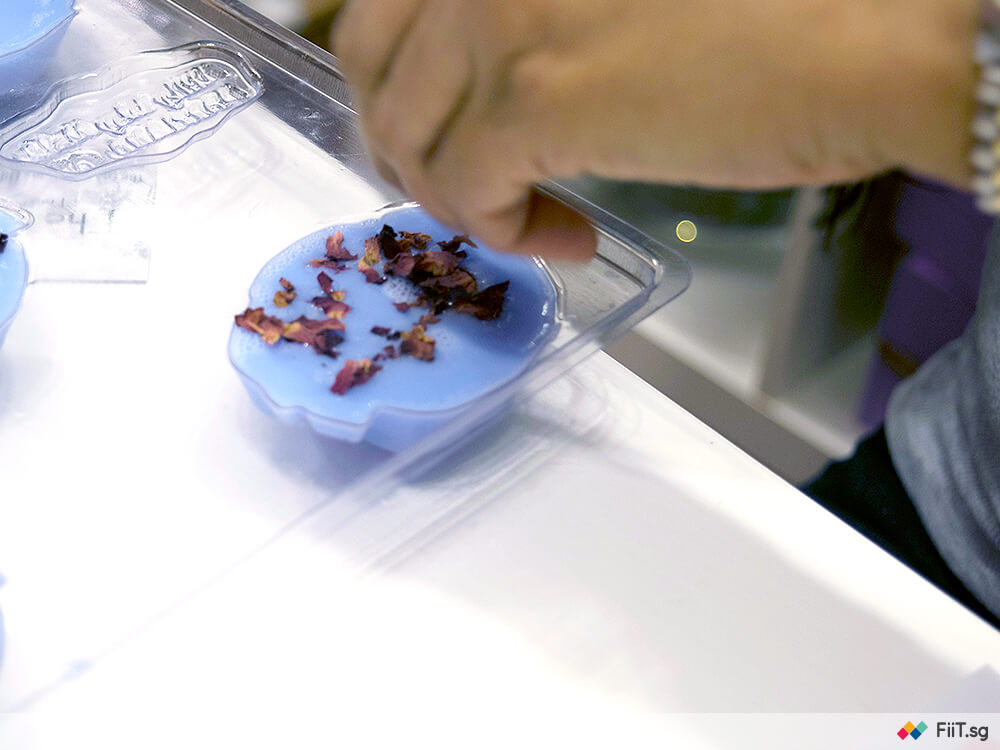 Time to add some natural scrubs? You can choose dried orange or lemon peels which tend to spread out more evenly, or large rose petals and lavender buds for a nice floral effect. Definitely one of my favourite part of the workshop!
Our soaps were then left to set and it didn't take long.
We were super delighted with the results of our hand-made soaps! Each of us made about 3 to 5 pieces of soap and we ended up exchanging with each other. Now we have a nice variety of soaps to try out! Thank you Shea for the wonderful soap-making experience!
Pricing
If you are looking for a fun and engaging soap-making workshop, Shea is conveniently located at Orchard Central #B2-47/48 with direct access from Somerset MRT. 
1. FiiT Members – 12% off all purchases at Shea
FiiT Members, REJOICE! You can get 12% off your purchases from Shea and discounted rates for workshops! Get the discount voucher at Get.fiit.sg.
If you would like to be a FiiT Member to enjoy special deals like these, sign up here and get your free trial accounts!
2. FiiT Members – Discounted Soap Making Workshop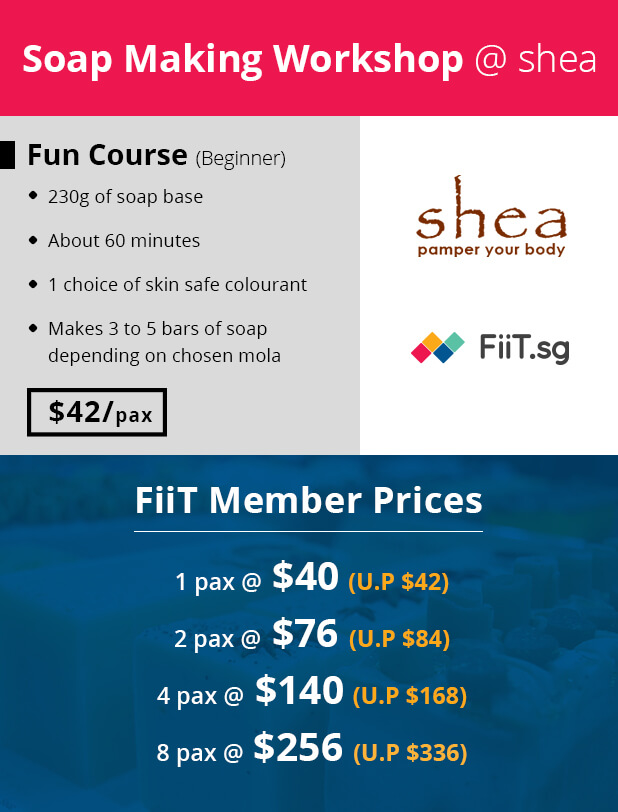 Group courses (minimum 10 pax) are available upon request.
If you have done at least one basic course with Shea before, you can get your soap making supplies from the shop and make it at home with your family members. That sounds like an awesome weekend activity, doesn't it?
By the way, if you have any upcoming events and would like to spice things up with a soap making workshop for your guests, you can make special arrangements with Shea. They are also happy to cater to customised gift orders for corporate events and even weddings!
They welcome both walk-in and advanced reservations for the Soap Making Workshop, so if you have last minute weekend plans, you know you can go now!
Giveaway
We had a blast during our session and we'd want you to enjoy it too!
We're going to give 3 lucky winners a FREE session of Soap Making Workshop at Shea!
Q: How to take part?
Just head over to FiiT.sg Facebook to participate in our contest!
Our Thoughts
As we were first-timers, we're extremely glad to have a patient and thoughtful instructor to bring us through the entire session whole workshop. Phew! The session was fun, educational and rewarding as well. We definitely learned a lot and it wasn't even stressful or pressurizing at all!
Bonus alert: Our hands smelled like pure goodness for the entire day!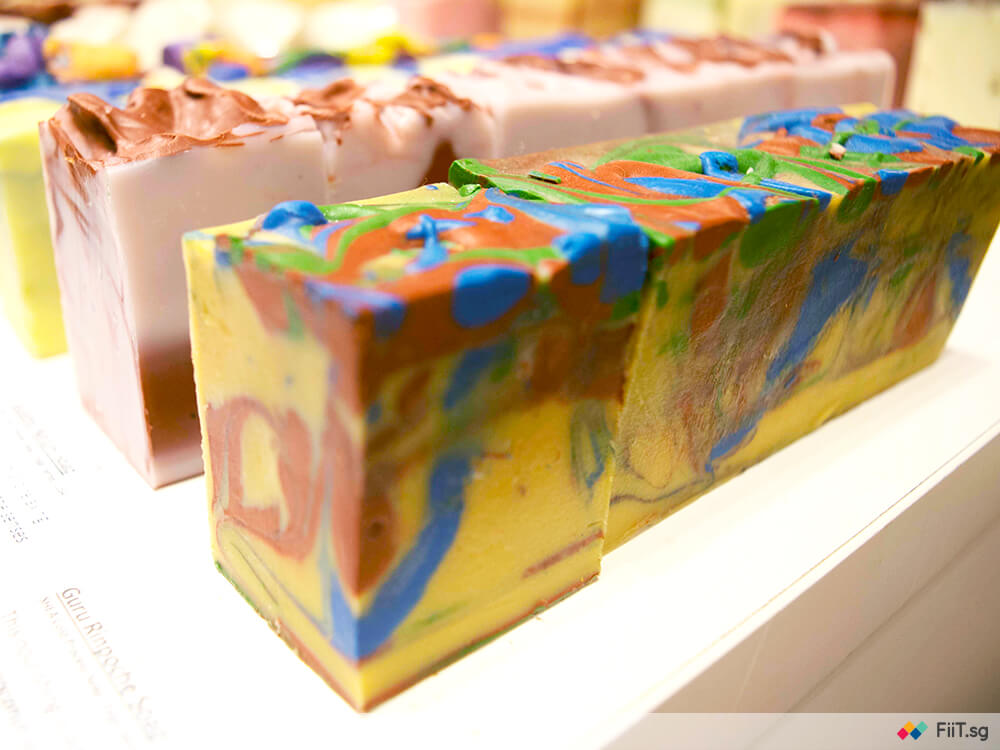 We felt that the pricing for the workshop was very reasonable as we brought home 3 to 5 pieces of soap which are natural, nourishing and rich. We actually did a price comparison with the soaps they are selling and believe us, it is well worth it since we can fully customise the soap to exactly what we like.
The soap also feels really good on our skin. It isn't drying at all and the smell is heavenly – it stays for quite a long time! Best of all, we know that it doesn't contain any harsh ingredients so, it's even safe for your kids. Speaking of kids, it's quite common to hear of children who dislike bathing. Jazz up their shower time by allowing them to make their own soaps or get a funky-looking one to make them feel more interested to hop into the shower!
Find Them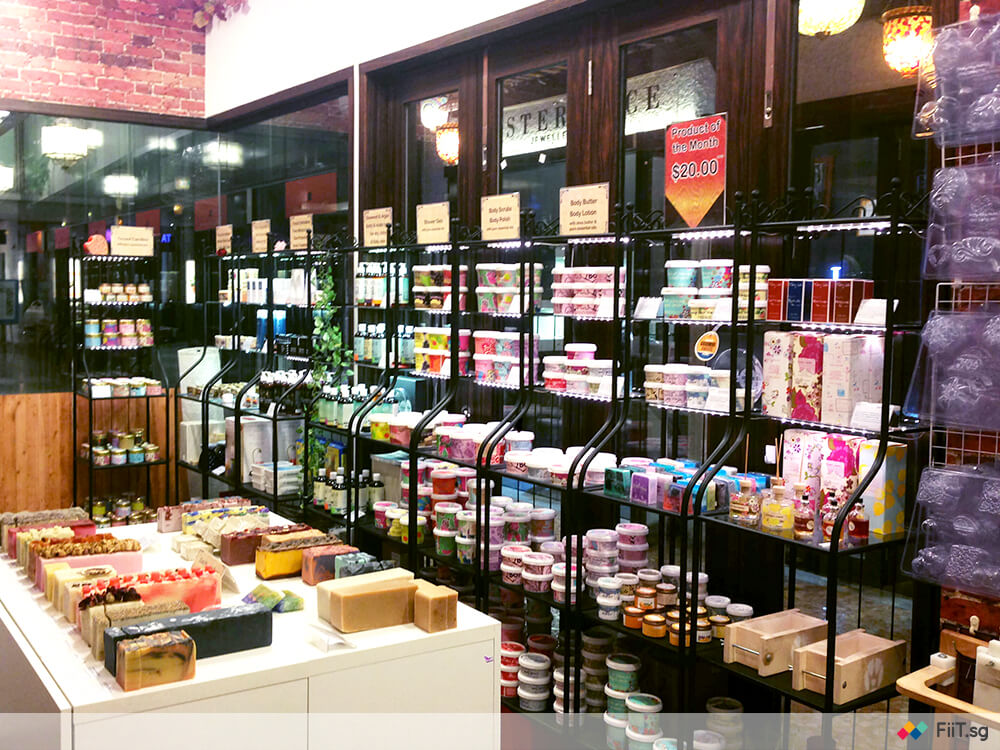 Shea, #B2-47/48 Orchard Central, 181 Orchard Road, Singapore 238896
Phone: +65 62381690
Website: www.shea.com.sg
Email: Sales@theoldfactory.org

---
---
Here's something you'd love: An employee engagement platform to spice up your work life! Get free and easy access to an extensive suite of corporate benefits – maximise your savings with discounted rates for fitness gyms, selected F&B outlets, optical chains and many more. Get these privileges here at fiit.sg!