When was the last time you went for a Slit-lamp Biomicroscopy? How about an intra-ocular & fundus photography? Never? Neither did we. Those were among some of the services available when we popped by W Optics for a comprehensive eye-examination.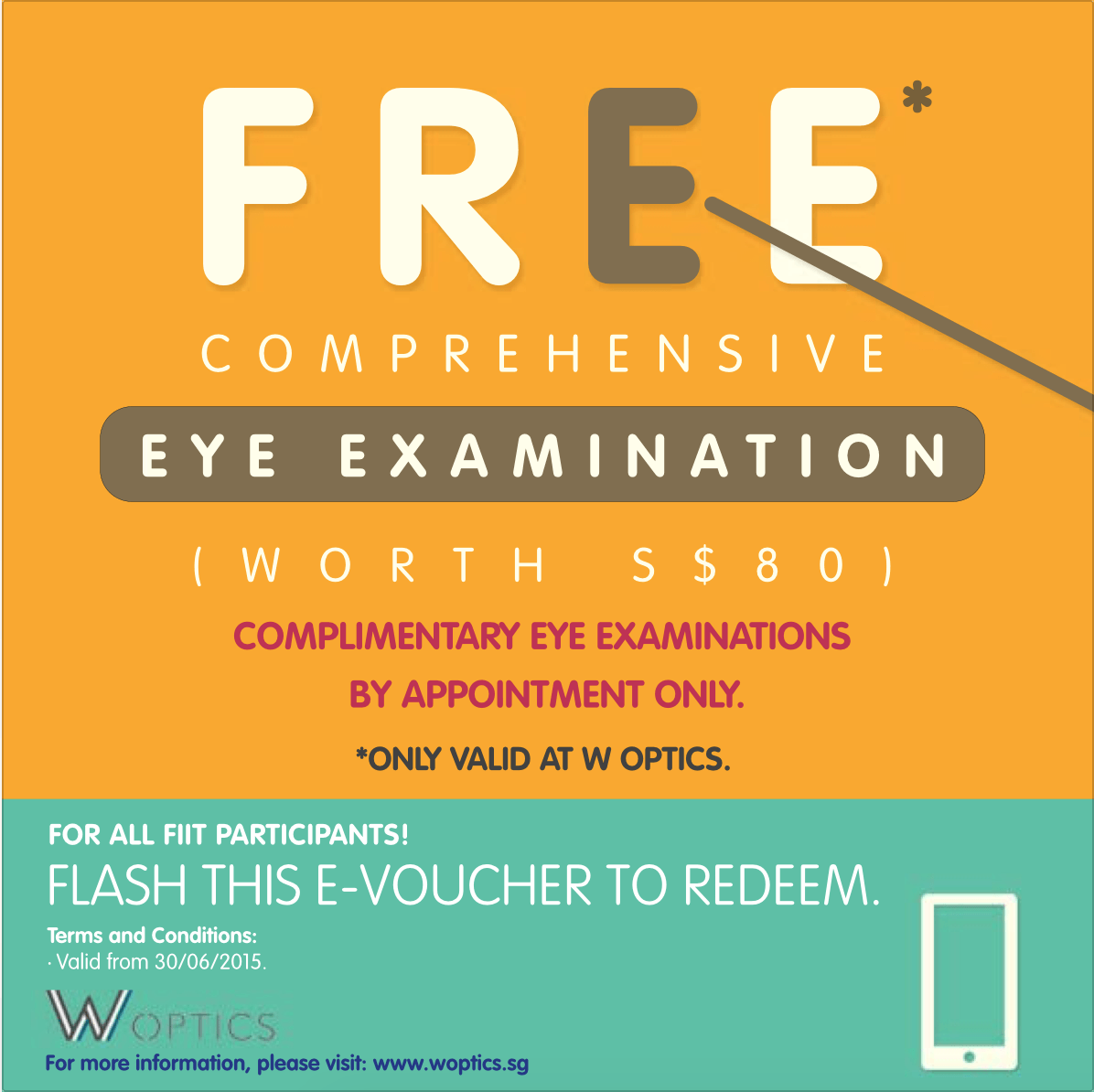 This is the voucher offering free comprehensive eye examination by W Optics. Anyone with this mobile voucher can just flash it at the reception and go for the checkup.
So we dropped by their outlet (conveniently located in Suntec) and spent almost an hour as we got the best eye examination money can buy (the whole package is valued at $80.)
Don't worry, we can't pronounce half of the words too.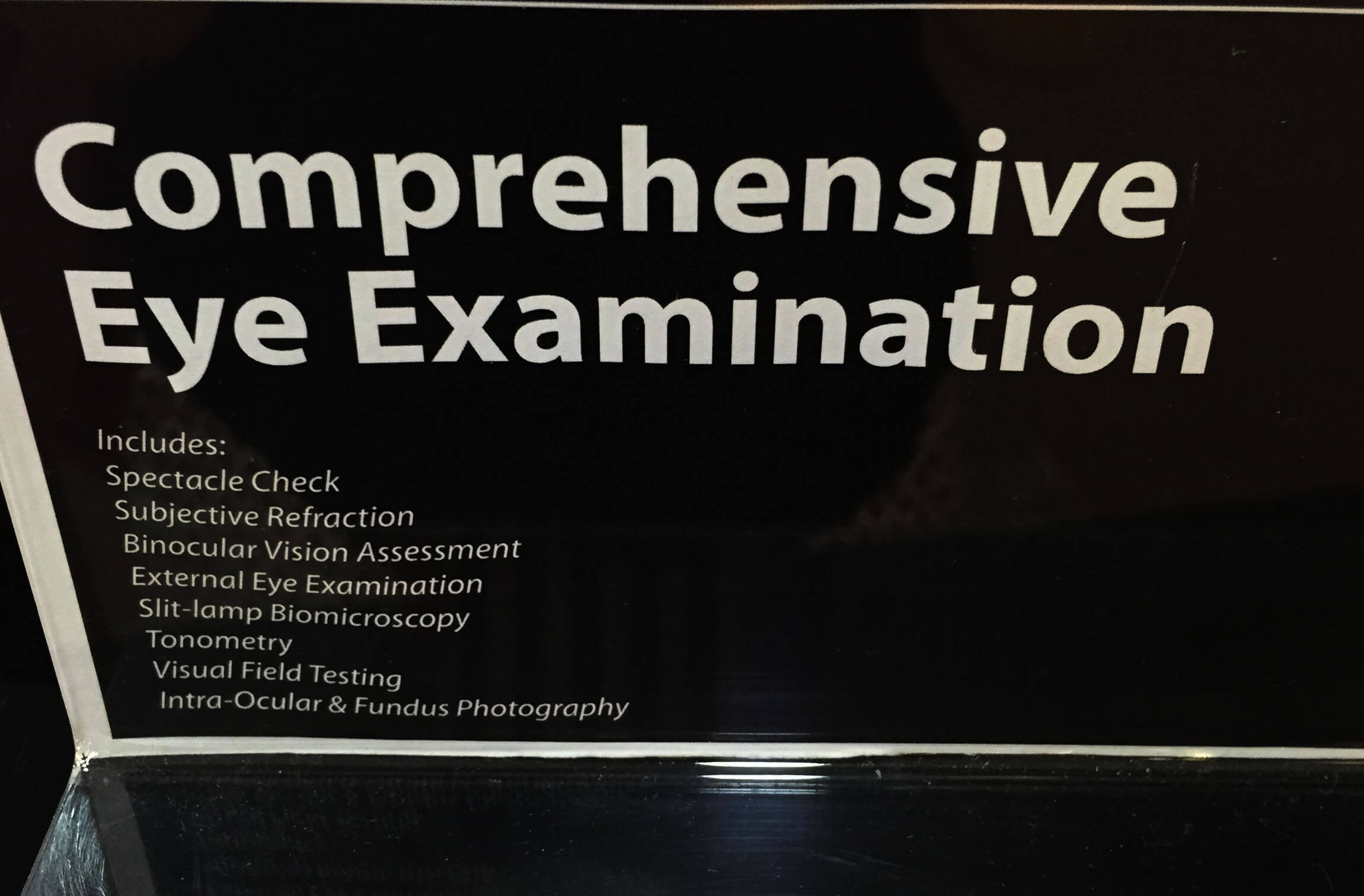 We'll happily fill out any number of forms if it means keeping our eyes healthy.
Spectacle Check
The optometrist started off with a spectacle check and a nice wipe down!
Binocular Vision Assessment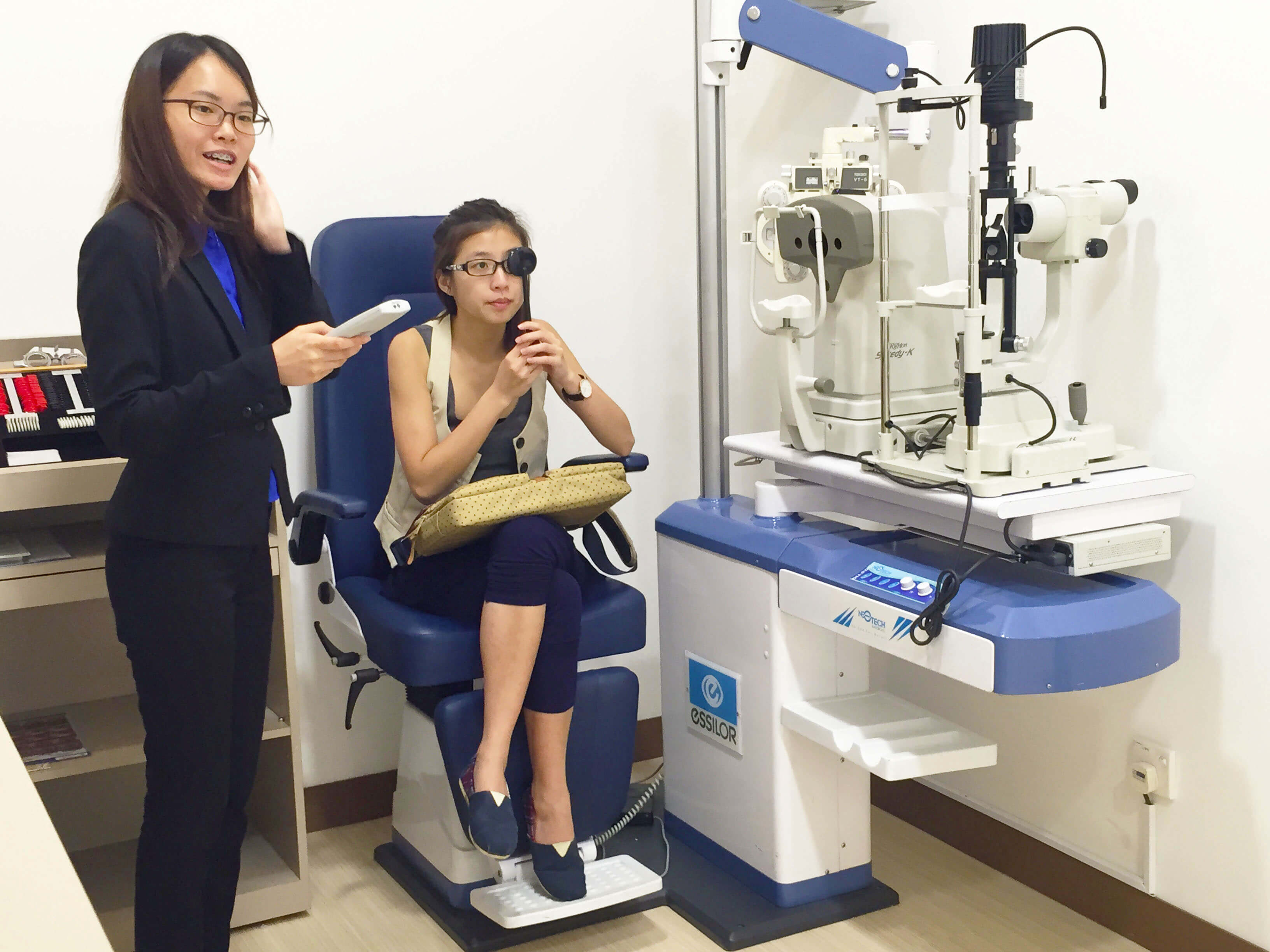 Here, the optometrist checked and evaluated our visual perceptual abilities. Basically, PSLE/O/A Level(take your pick) for your eyes.
Subjective Refraction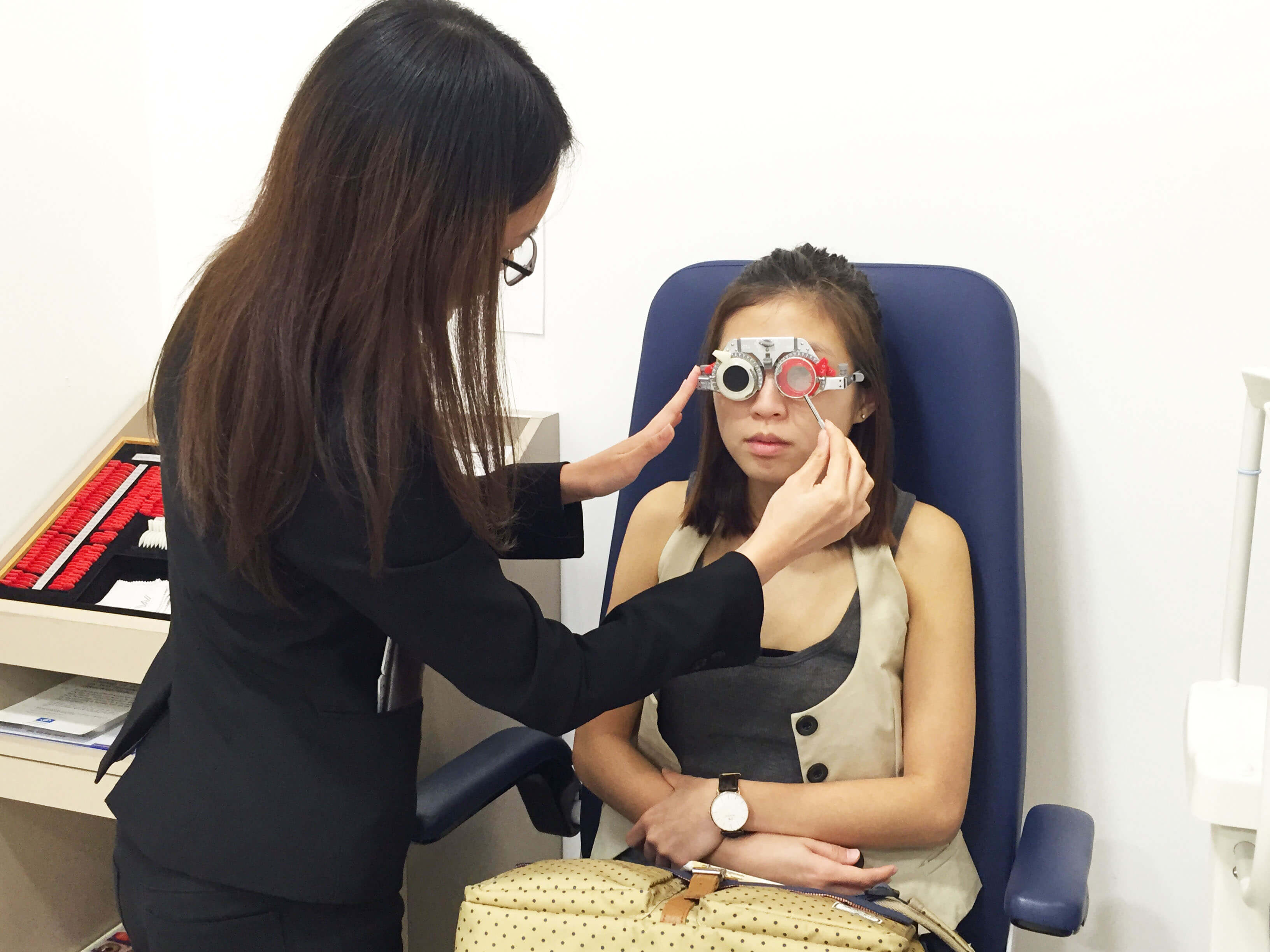 Here we were asked to stare at a Snellen Chart and asked to read from it. The aim is to improve current unaided vision or vision with current glasses.
Tonometry
Our eyes were tested to measure the pressure inside the eyes. Important to detect early stages of glaucoma – you know that condition which involves damaged optic nerves 🙁
Slit Lamp Biomicroscopy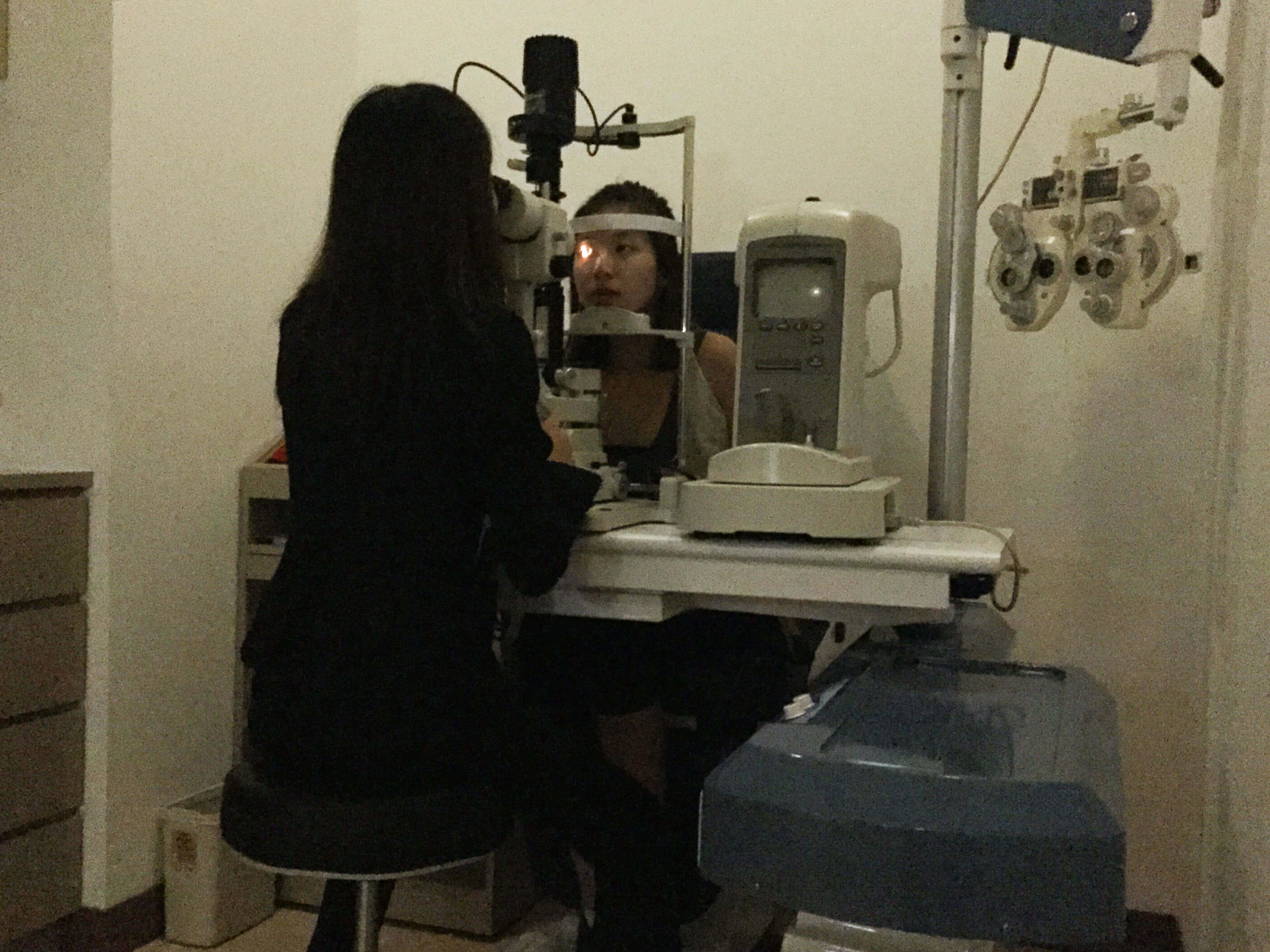 A slit lamp exam can aid in checking for eye degeneration, overall health of the retina and cataracts.
Intra-Ocular & Fundus Photography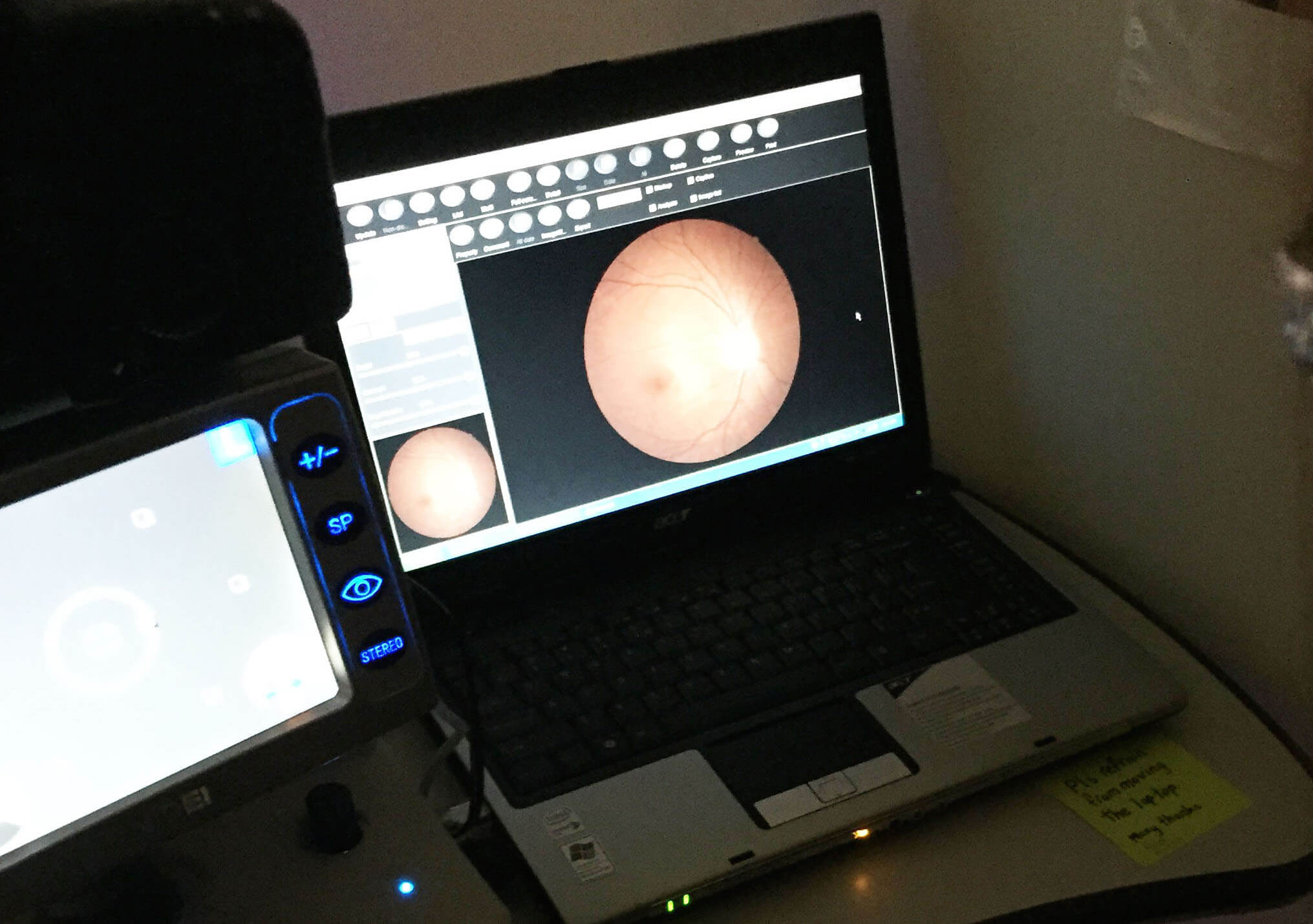 Overall, it was 60 minutes well spent. The eyes are one of the most important organs in the body and therefore like your regular health screenings with your family doctor, your eyes deserve the best care. We were thoroughly impressed with the professionalism of the staff and how they patiently answered our numerous queries.
Our eyes were practically sparkling after the check-up. Thank you W Optics! 😀
If you are interested to know more about W Optics, we have included their details below.
Location of W Optics:
Suntec City Mall (Tower 5), #01-400
3 Temasek Boulevard
Singapore 038983
Hotline: 6736 1303
Email: contactus@woptics.sg