Dressing for work is an art.
Perhaps you don't possess immaculate judgement over a subtle hue or the finer points of a pattern at 7.00 am in the morning? It could be time to set your wardrobe and office fashion choices straight.

Here's a few nifty tips and tricks to get those workplace dress codes down pat!




---
Business Casual
Don't be misled by the word "casual". You'd still have to give off the air of professionalism, particularly if your job scope involves meeting clients or customers.
For men, a long-sleeved collared shirt with khakis will do just fine. A maroon belt and desert boots are a good way to jazz up your look too!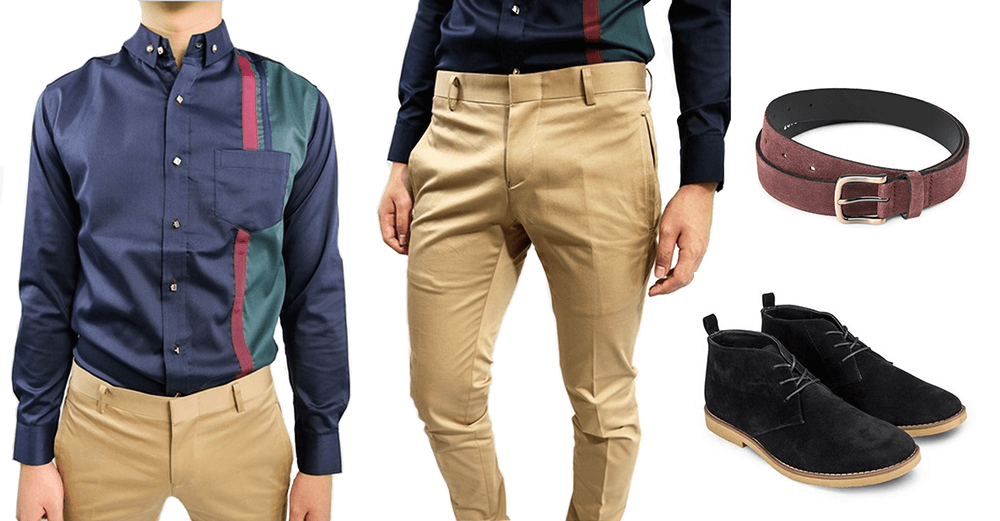 Top – DOMANCHI Play With Colours in Navy | Bottoms – DOMANCHI Skinny Khaki Pants w/ Coloured Inner Pockets |Belt – RIVER ISLAND Suede Belt | Shoes – NEW LOOK Suedette Desert Boots
Women can opt for a soft crepe blazer and a skirt with a caged hem. Try to stick to having one prominent feature per outfit, whether it's a daring colour combination or a snazzy print.
Top – NEW LOOK Wrap Cami | Outerwear – NEW LOOK Crepe Blazer | Bottoms – NEW LOOK Grid Check Mesh Hem Pencil Skirt | Shoes – Something Borrowed Dual-Strap Mid Heel Sandals




---
Business Formal
The quintessential attire for those in the finance/legal sector. Think formal blazers for both ladies and gents.
A necktie is a strict must for men, and tailored pants in a dark navy, grey or black. One way to inject a little individuality in your daily getup is to opt for blazers with piping or a colourful inner lining.
Outerwear – WEDDICTS Casaco Off-The-Rack Tailored Blazer W/ Tiffany Lining | Shoes – ZALORA Brogue Lace Up Shoes |Tie – NINE2FIVE Multipack Classic Tie (2IN1)
Women only have the option of a two piece suit, no dresses are allowed (unless it looks like a two piece outfit). Skirts or tailored pants are fine, but same colour rules apply. 
Outerwear – MINISTRY OF RETAIL Stand in Line Work Blazer | Top – YOSOKO Solid Buttoned Shirt | Pants –ASV Sheer Stripes Wide Leg Pants | Dress – MANGO Monochrome Contrast-Bodice Dress
However, shoes are the invariable black or brown dress shoes. A glossy finish or subtle perforated patterns can go a long way!




---
Casual Friday
The term "smart casual" pops up a lot when it comes to attire on Fridays. In truth, it varies from company to company, especially regarding denim jeans. Some require polo tees with collars, some are a bit more ambiguous with what kind of tops you can wear but just keep the following in mind:
1. Colour – One bright colour per outfit. Could be a statement necklace, an eyecatching belt etc. Officewear doesn't mean looking like a chessboard!
2. Decency – My grandma once told me to only feature one asset in every outfit. It's either a hint of cleavage, your lovely figure, or your legs. For men, office grounds somehow bar you from ever showing your naked legs and feet.
3. Material – No jersey, slouchy material. Knitwear could be a potential alternative.
Top – BURTON MENSWEAR LONDON Rs Blue End On Shirt | Bottom – BURTON MENSWEAR LONDON Slim Chinos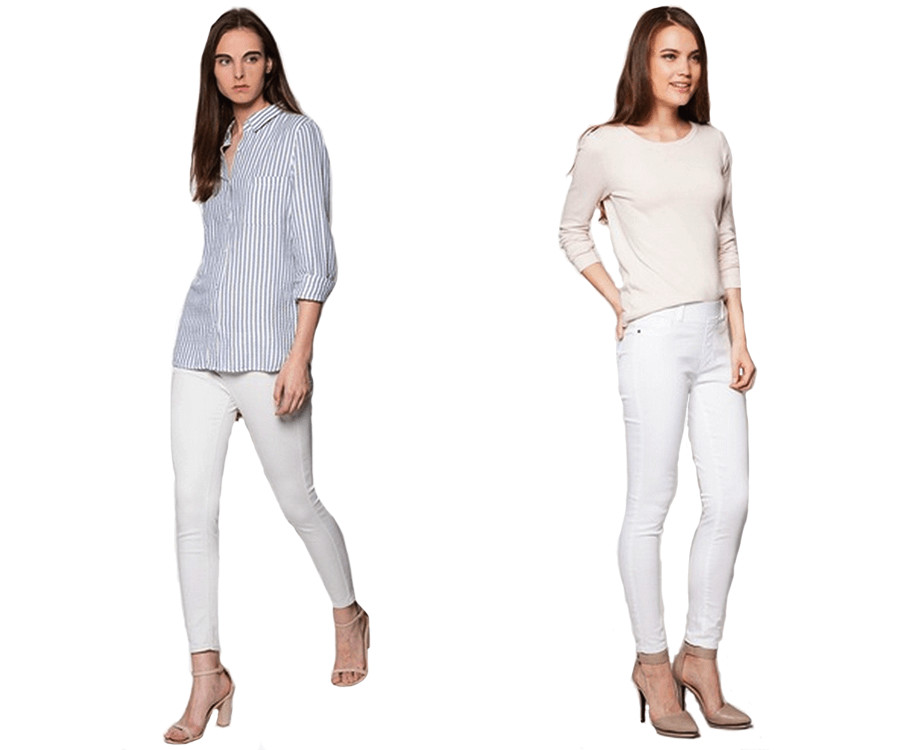 Top – MANGO Striped Cotton Sweater | Bottom – DOROTHY PERKINS White Eden Capri





Final tip: For those of you whose workplaces prohibit tattoos, be careful not to accidentally reveal that little stamp on your lower back when you lift your arms up. There's nothing wrong with tattoos but it may cause some unnecessarily raised eyebrows and an awkward explanation.
---
---
Here's something you'd love: An employee engagement platform to spice up your work life! Get free and easy access to an extensive suite of corporate benefits – maximise your savings with discounted rates for fitness gyms, selected F&B outlets, optical chains and many more. Get these privileges here at fiit.sg!